"Work with us, not on us."
For 86 years, this has been the driving mantra for The Arc of King County in Washington State. According to Executive Director Robin Tatsuda, this approach influences everything they do to support families and individuals with intellectual and developmental disabilities (IDD).
The Arc … a true grassroots beginning
The group began as a grassroots organization, formed by parents of both children and adults with IDD. Back in the 1930s when the group formed, families were often told it would be in everyone's best interest to institutionalize their family members, or at least keep them in special schools or isolated at home. Parents came together to demand better – better educational opportunities, better social interactions, better access to care. In short, they demanded the opportunity to build better lives for their Loved Ones.
Eighty-six years on, the grassroots attitude remains.
"We are led by and for families and people with developmental disabilities," Tatsuda says. "Many of our staff and volunteers have disabilities, so we can truly understand the population we serve, and develop suitable programs and services."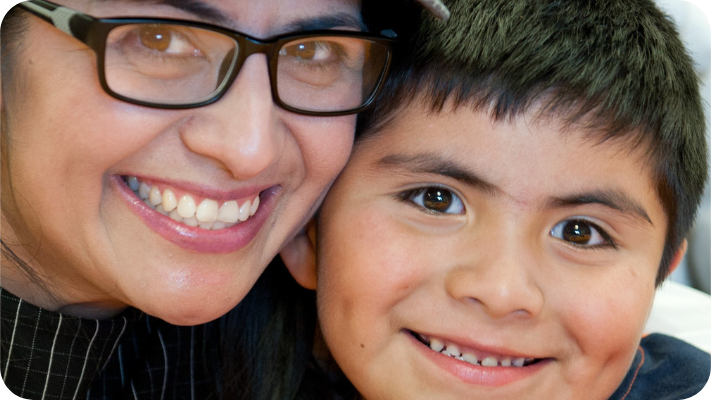 The need for IDD services in King County
Today, the need for services in King County is enormous; Tatsuda notes there are 36,000 residents in King County with IDD who require varying levels of service and support. Washington ranks #39 in terms of state funding for people with developmental disabilities, and at the bottom for mental health services, according to information from StateoftheStates.org.
That adds a heavy burden to the families and individuals left searching for services; many of them go without any kind of services or support while they linger on waiting lists for years. Many of those families in King County turn to The Arc.
"One mom told me we are her 'go-to place' for the information she needs," Tatsuda says. "And we received a letter from another parent, thanking us for helping her be a better advocate for her daughter. This is the essence of what we do."
King County IDD programs and support
The Arc truly is a treasure trove of information and resources on IDD, no matter the person's age. For example, they offer free one-on-one consultations for adults or families to help them navigate available resources across the lifespan – from prenatal diagnosis to end-of-life issues.
"For parents, their first contact is often for school-age special education for their child. We also provide help in understanding housing options, transportation, recreational opportunities, you name it. If we don't know it, we know who to ask," Tatsuda says.
The Arc also offers a wealth of programs, including:
Finally, Tatsuda gives kudos to their advocacy team and the work they do with people with IDD, family members, and allies in the community, in helping them gain knowledge and skills to engage in civic responsibilities like voting, speaking at public hearings, and advocating to shape more progressive public policy.
"This is critical to our commitment to working with the people we serve, not on them," Tatsuda continues. "As one parent wrote, 'I see how most of these presentations give us tools and strategies to navigate the current system, but it was nice to see that you brought up the systemic issues in the current modalities and taught parents to advocate to make them better; pushing schools to think differently.'"
The Arc of King County is more than just a place to turn for information; it's a place of true support and a powerful catalyst for change for local families and advocates. Live outside King County? Find your local Arc chapter to access their programs and services.