When speaking with mixed media artist Brette Flora, one thing becomes abundantly clear: She has a firm understanding of what art means to her, and why it's so important in her life.
"Sometimes my feelings are so strong that I just want to burst," the Seattle-area resident said on a recent Zoom call. "For me, art is a good way to express my feelings. It's easiest for me to put them on paper, and I know that way they won't hurt anybody."
From an early age, Brette expressed herself creatively; when she was a toddler, she cooked scrambled eggs in juice one morning just to add some color. Her mom Shannon proudly shows off a glitter glue painting of two wine glasses Brette created as a young girl; it still hangs in a place of honor in her home.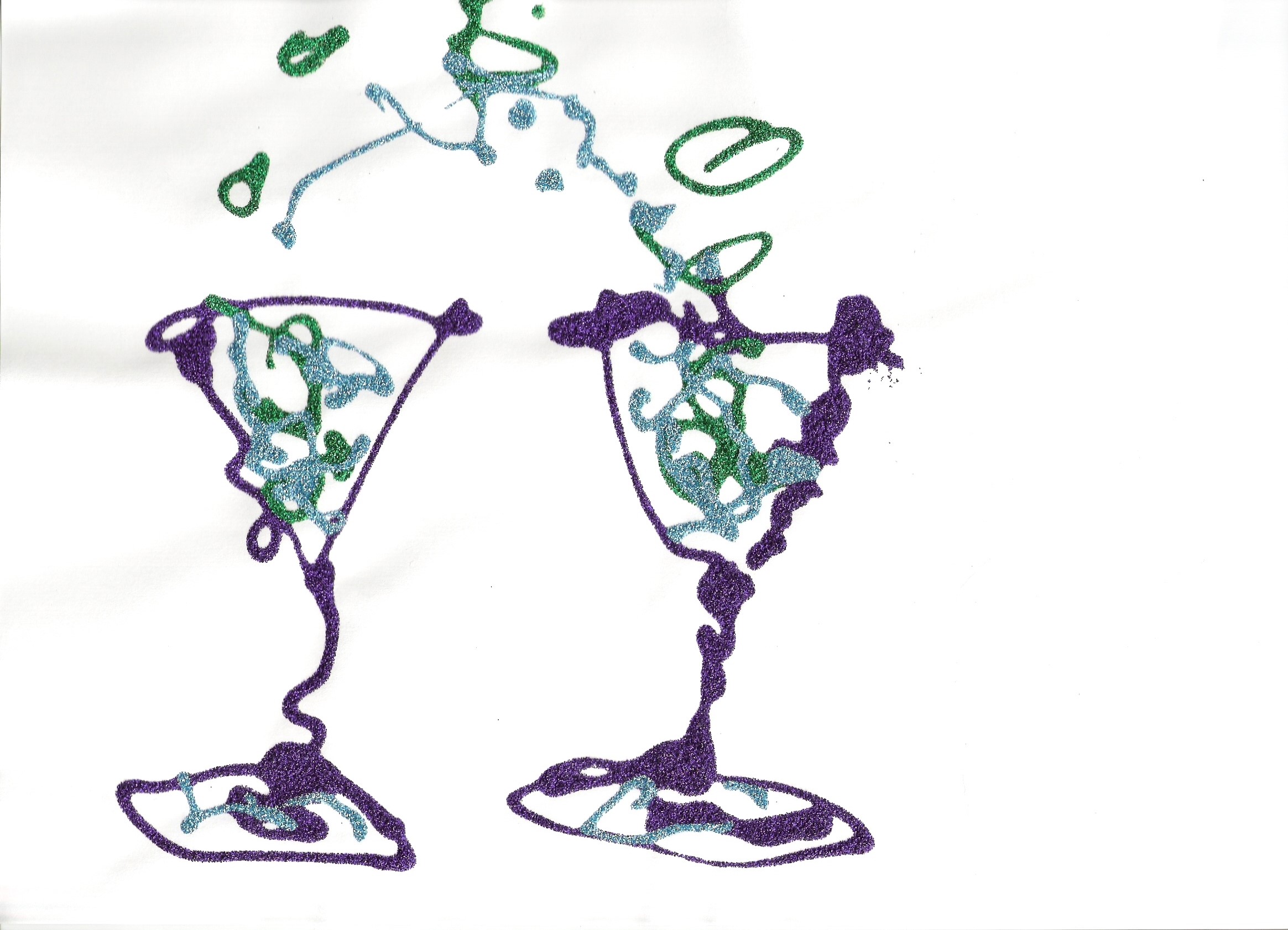 "Brette always kept busy drawing and creating," Shannon notes. "It's just always been a part of her life."
She recalls holding Brette in her arms during a visit to an art gallery in downtown Seattle.
"Brette was maybe four or five," Shannon says, "and we were looking at the art together. A woman walks by and says to Brette, in a voice you'd use to speak to a baby, 'Maybe someday you'll be an artist, too.' Brette, always one to speak to her mind, replied firmly, 'I am an artist," Shannon says with a smile.
That self-assuredness comes through in Brette's artwork, which often features bold, bright colors and strong shapes. Brette explains that sometimes when people try to communicate their feelings with words, it comes out wrong and people can be hurt by what they hear. Art, she believes, is a safer way for her to express the thoughts and emotions going on inside whether happy or sad.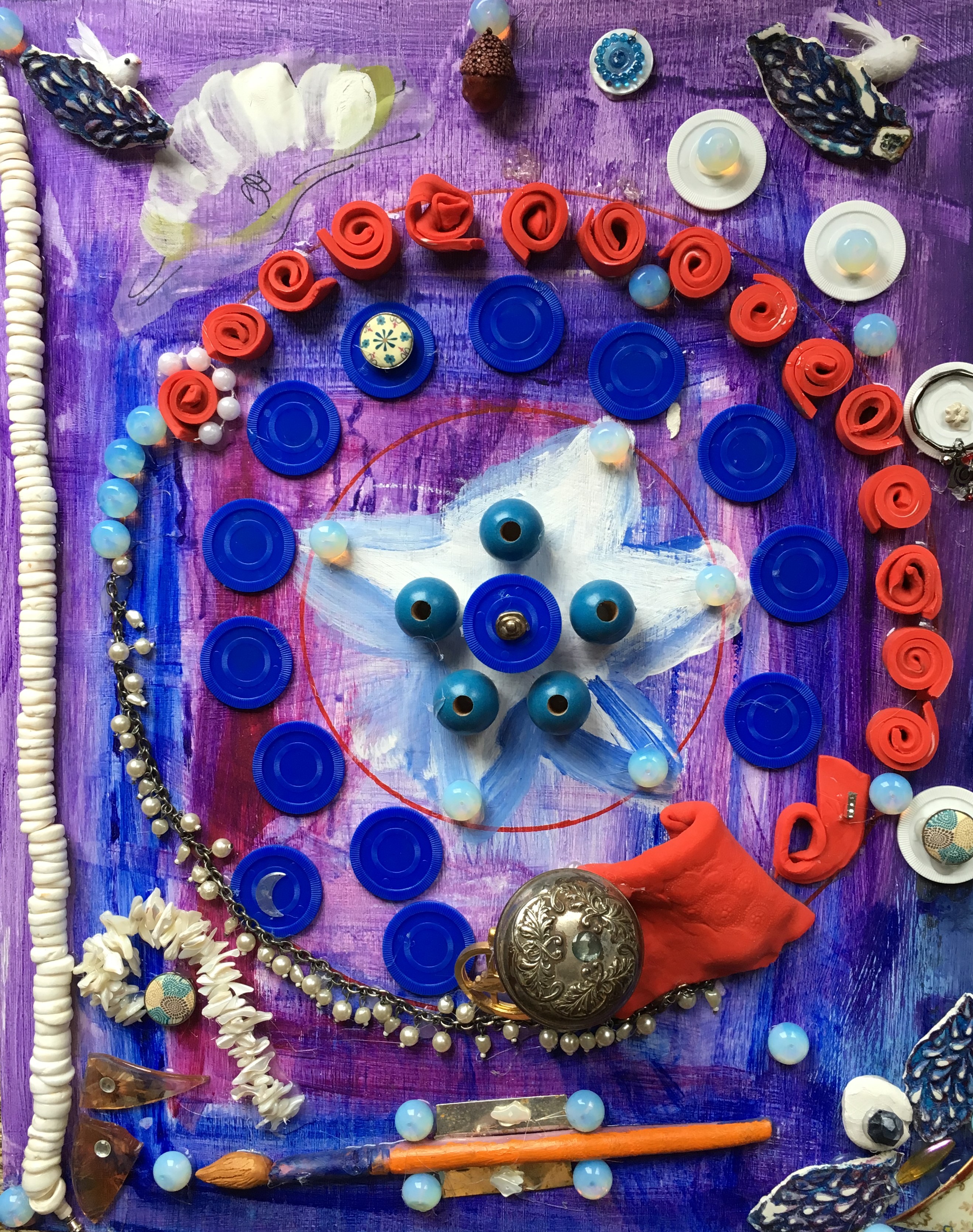 Brette has found a welcome reception in the local art community. She was recently profiled in the Vashon Beachcomber about her involvement with the Vashon Island Visual Artists (ViVA) and with Vibrant Palette, a Seattle-based non-profit. She's been a member of that group for over five years now and loves honing her skills through their Day Program and taking part in gallery shows.
"I love being part of ViVA and being in shows at Vashon Center for the Arts," she says, "where I'm treated just like any other artist and not as a person with a disability.
When she speaks about art, her enthusiasm is infectious. She loves to talk about the artists who inspired her, especially Picasso for his abstract techniques, and Monet's Impressionist paintings.
Her mom notes that abstract images have always been a good outlet for Brette.
"When her grandma died, Brette created an abstract image to help her process what happened and explore the feelings she needed to express," Shannon says.
"Art helps me get my feelings out," Brette explains, "and it takes away some of the stress I feel when I don't know what to say."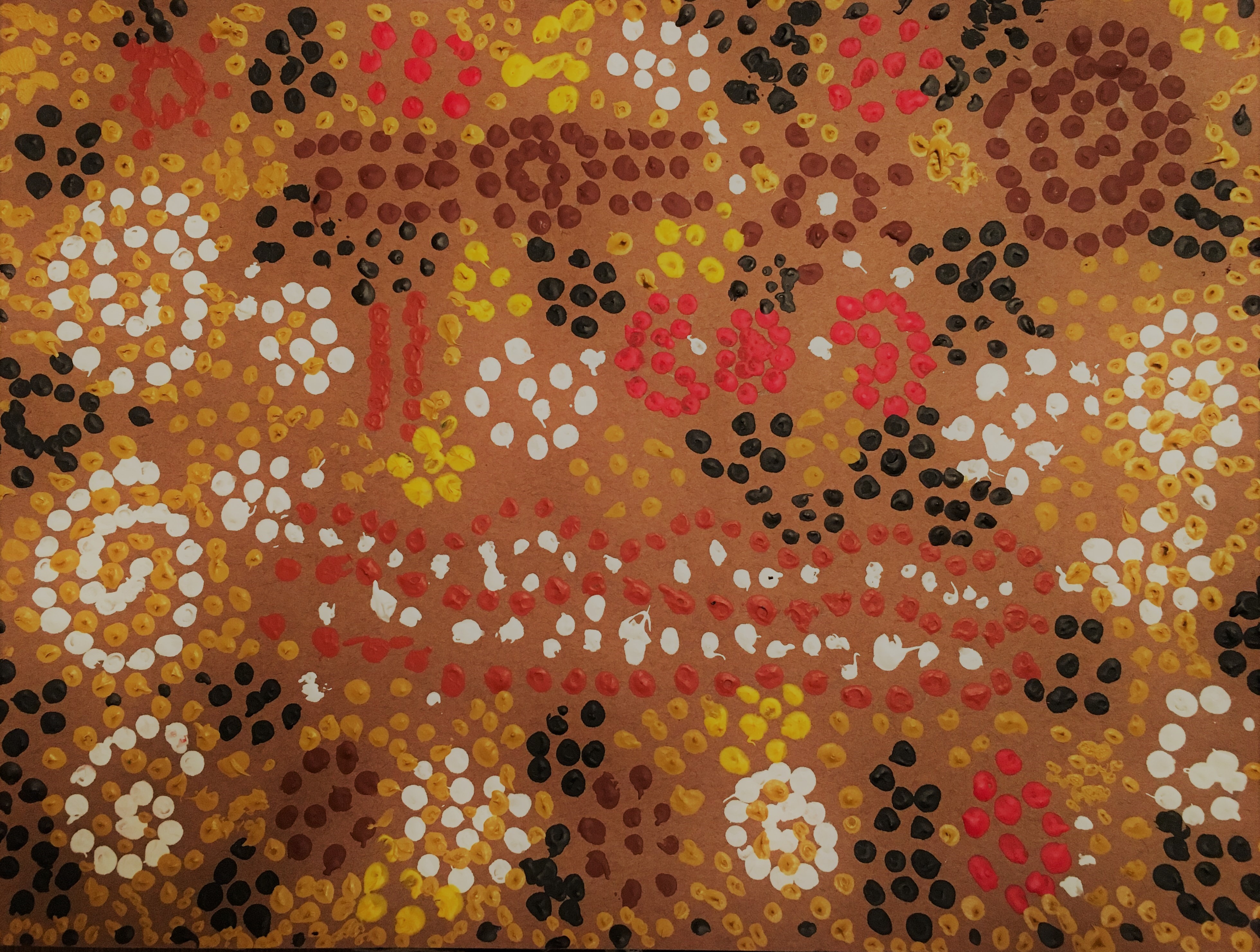 Brette is also enjoying her new status as a commissioned artist, having completed her first piece during the pandemic. "They saw my work on the Vibrant Palette website and wanted something in that style but in their own colors."
She says it was a challenge and a bit stressful to create something for someone else, but she enjoyed the experience. For Brette, her take on creativity is clear and simple: "If you like the arts, there is no wrong way to go about it."
It's a lesson we can all take to heart as we connect more deeply with our own creative side.