With few exceptions, searching for work is stressful and challenging. For jobseekers on the autism spectrum, the process can be beyond overwhelming. Understanding this, the Organization for Autism Research created Hire Autism, a job board designed to help people with autism connect with employers who welcome neurodiverse individuals to their teams.
Searching for employment through Hire Autism is simple. Prospective employees create an account and online profile. Then they can search and apply for jobs via the job board, create personalized job alerts, and request free, one-on-one virtual assistance.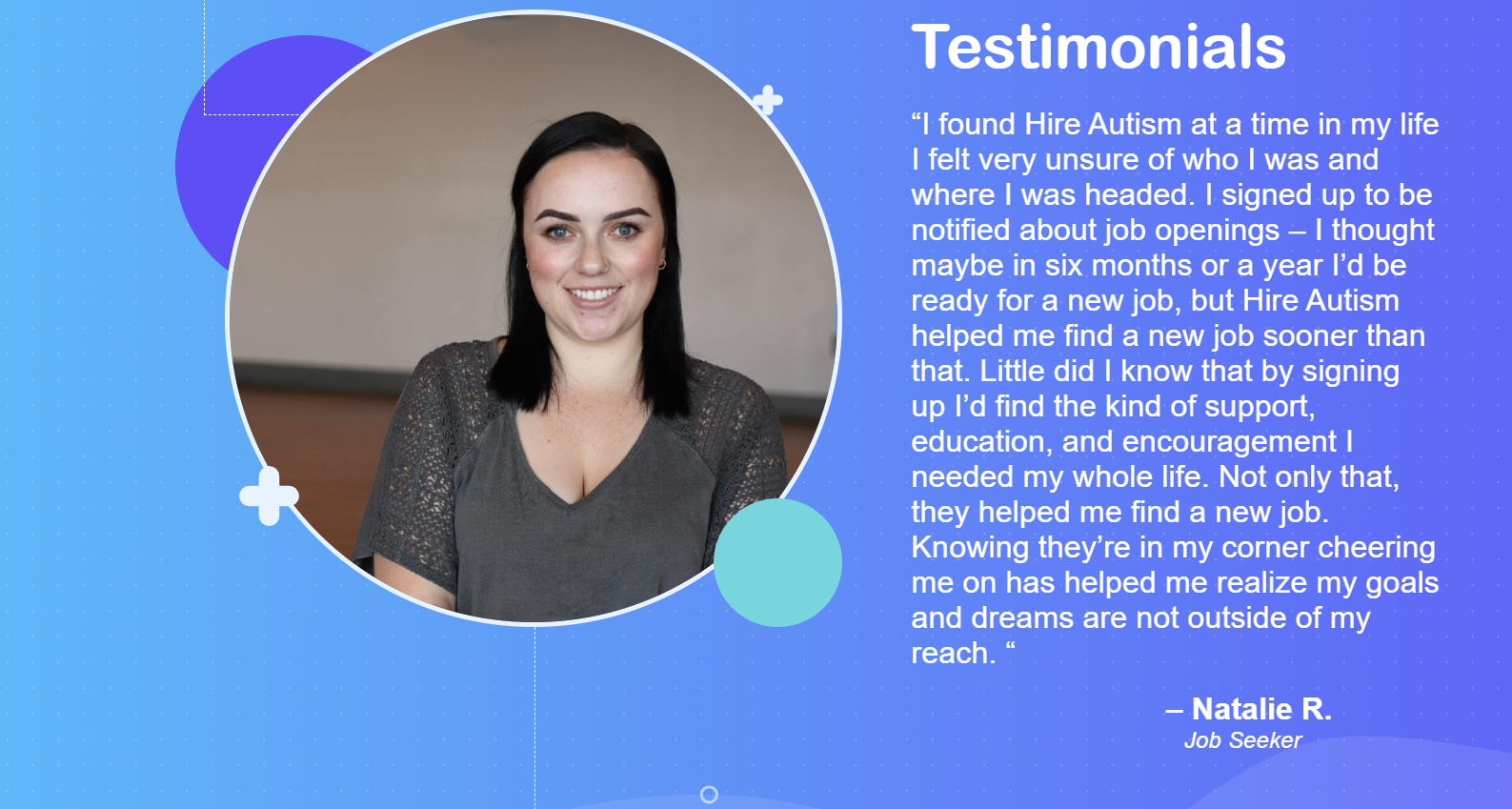 The free service also includes support resources like career assessment, resume writing, job search techniques and more as part of Hire Autism's mission to help candidates find the right job and help employers develop more inclusive, autism-friendly workplaces. There are also resources for parents to help their Loved Ones during their job search.
"Our work centers on more than helping people with autism find the right jobs," explains Courtney Carroll, a Hire Autism associate. "And the 'right job' is about so much more than the job itself. We also help companies create the kind of place where people with autism are welcomed and valued."
Helping others navigate change
In addition to the job board, Hire Autism offers personalized, individual support for their job seekers through its Navigator Program, a cohort of volunteers with business, management, and human resources experience who are matched with job seekers. Navigators check in weekly with their partner job seekers to provide feedback on resumes, help identify jobs that are good matches, prepare for interviews, and encourage the development of employment-related skills.
"Most importantly," Carroll explains, "Our Navigators aim to build the job seeker's autonomy and independence by embracing a 'do it with' rather than a 'do it for' approach. Our volunteers want to empower our job seekers to gain the confidence and skills that will set them up for success."
Growing inclusion at A Farm Less Ordinary
A welcoming, accepting workplace culture is a key component to successful, fulfilling employment. That's why Hire Autism partners with businesses and organizations that don't shy away from including individuals with autism and IDD on their teams.
A Farm Less Ordinary is one of those partners. The farm hires teens and adults with developmental disabilities as part of its inclusive approach to business. "We are committed to providing the support our team members with developmental disabilities need, and the respect they deserve … as contributing members of our society and producers of locally grown food," explains Maya Weschler, co-founder of the farm and mom to a non-verbal autistic son.
When the family moved from Washington, DC to rural Virginia for a lifestyle change, part of that change included growing their own food. Although Maya and her husband, Greg Masucci, originally viewed farming as an opportunity to engage their son in developing life skills, they saw a greater opportunity to help others with IDD. In 2016, Maya and Greg launched A Farm Less Ordinary as a non-profit organization that would specifically recruit and embrace employees with IDD.
"We are a farm, a community, and a tribe," Weschler explains. "There really is no system in place that guarantees that young adults with IDD will have the support they need to live in the community and to find and keep a job after the school bus no longer comes. Their future is uncertain. We wanted to help change that."
To learn more about Hire Autism, its partners and its programs, or to participate as a job seeker, employer, or volunteer, click here.